i have been extremely lax posting here. For that I apologize. I have been on a razor creation bender this year. This is my latest and probably my favorite. 
Back story. 
A few months ago I was looking on EBay for vintage SE razors. A came across a beautiful looking wedge blade razor. The Fox. I bid on it and obviously lost not nearly enough money did I have. Well not to be defeated. I looked up the patent for it and set about making my own.
Now we all know how many Rolls Razors are out there. So I opted to design my razor around the Rolls blade. It has been my experience that a good amount of the Rolls blades are in excellent condition. I had 2 laying around. Then in a matter of 3 days I was able to acquire 5 more blades in separate purchases for a grand total of $42 including shipping Thus being able to make my 7 day set. 
 The design is very cool as it is adjustable.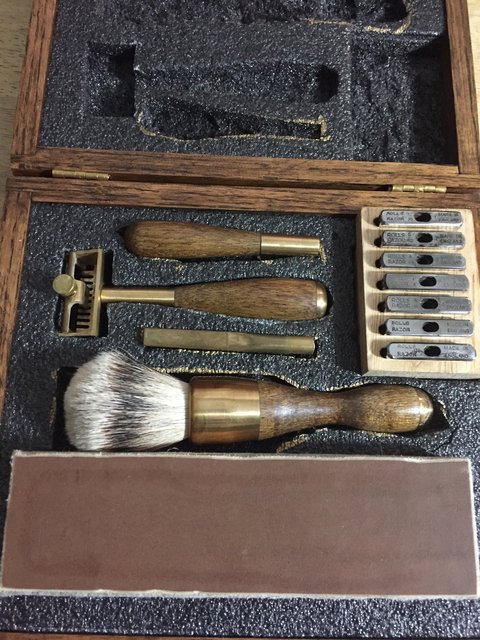 It
Lost, If found do not return and do not feed.