I will be starting off June with my Enders Speed Razor. It is sporting a new handle I made from walnut and oak. Being Tuesday, it is Tabac, of course.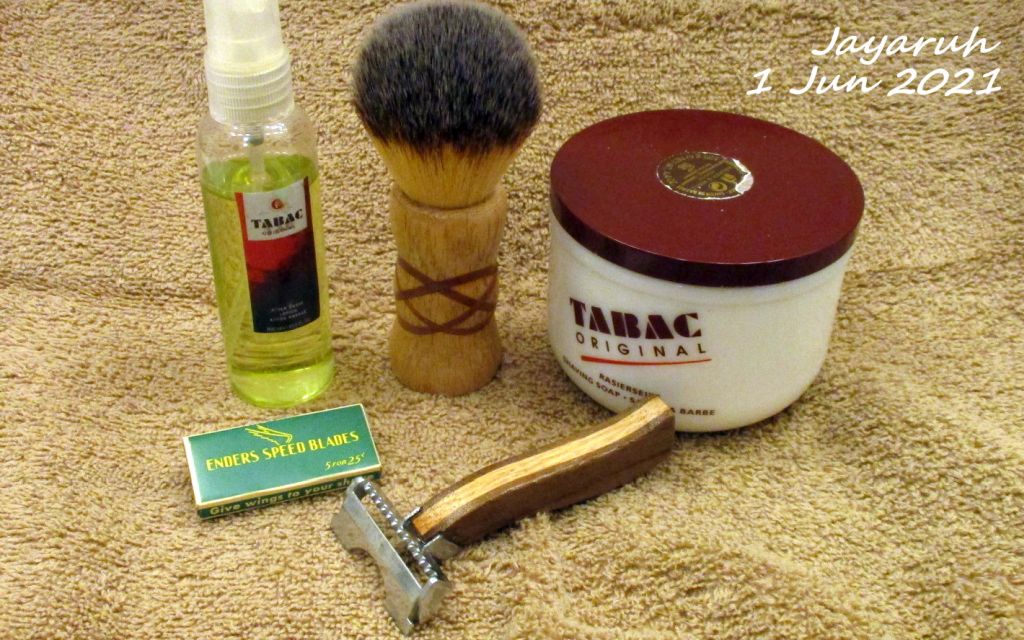 Tabac Tuesday's Shave

Cold Water Rinse
Tabac Shave Soap
Jayaruh #222 Synthetic
Custom Wood Handle Enders Speed Razor
Enders Speed Blade
CWR
Tabac AS
The Tabac Shave Soap lathered well with the Jayaruh #222 Synthetic Brush. Two passes and touch ups with the Custom Wood Handle Enders Speed Razor with an Enders Speed Blade gave me a close, comfortable shave. After a cold water rinse I finished off with Tabac AS. I am clean, smooth, and refreshed...
Jim -

The Cackalacky Kid
"Finally, shaving is fun again..." 
The Jayaruh Brushes  - The Clan of Catchers