10/06/20
Williams Wednesday
Pre: Sainsbury's Luxury Soap, Bergamot & Nectarine
Brush: JR 291 Tuxedo Knot
Soap:
Williams Mug Shaving Soap
Razor: Colonial General V2 Stainless
Blade: Feather PB (4)
Post shave: Cold water splash, Witch Hazel
Balm: Bart's Balm Lime Balm & Lotion
Aftershave:
Williams Original Formula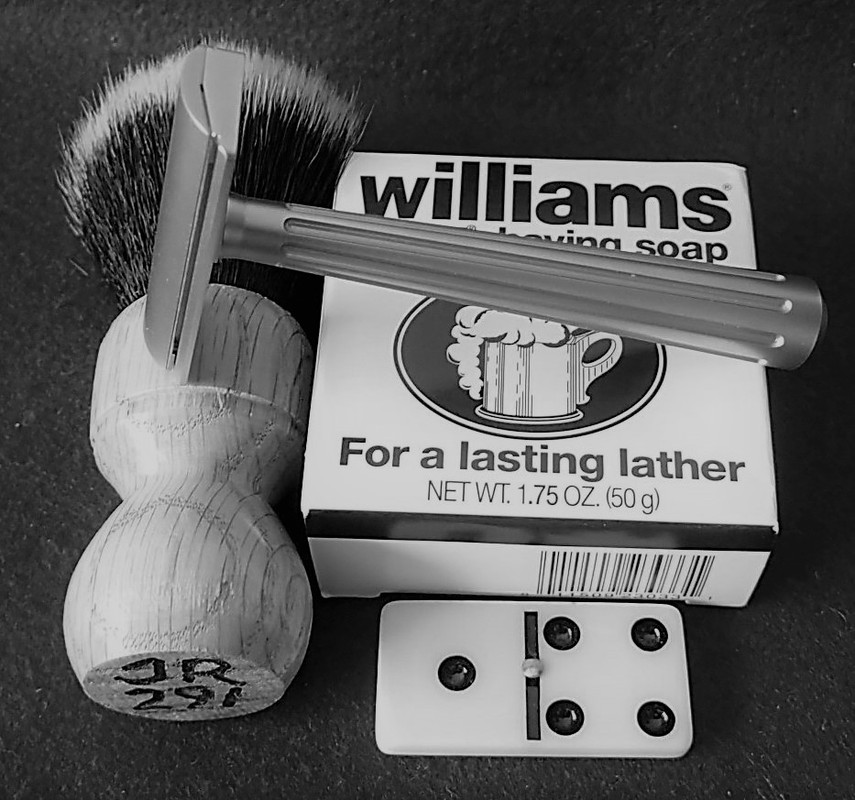 A very nice 

Williams Wednesday

,

 

although a boo-boo with my domino, it should be a 4. That's what you get for pre photo's at the start of the week.
Stay safe and enjoy your day All.
The Clan of Catchers - The Jayaruh Brushes - Williams Mug Shave Soap Club

Nil Desperandum Auspice Deo